Ljubljana city of dragons
Ljubljana city of dragons
Ljubljana, the capital of Slovenia, popped up on my radar via a Brussels Airlines promo. Of course I had already seen hundreds of photos from Lake Bled and it's famous Church Island on social media, but rarely photos of the Slovenian capital. In the IT world they often say "Google is your best friend", so I went looking for more information about this, at least for me, fairly unknown city.
What turned out? It seemed like an interesting weekend destination to me. So let's go!
To be honest, Eastern European cities and mostly those from behind the Iron curtain and former Yugoslavia always appeal to me. Their turbulent past, the mix of cultures, architectures, contemporary developments,… I like to discover such cities and let everything come at me.
"Never crowded but also never boring"
This statement can be read on the website of the tourist office and it's not a lie. Ljubljana is one of the smallest capitals in Europe with only +/- 300,000 inhabitants, of which 1/5 are students. Just like other Eastern European cities, you can see that the city is still in full expansion. New buildings appear everywhere between the old ones, new hotels and offices, .. yes, hard work is being done to promote it as nice weekend destination within Europe.
That it was a small capital, was confirmed once more by the concierge of the Intercontinental hotel where I was staying. He advised me to immediately plan an excursion and take the bus to Lake Bled the next morning. According to him, you have seen the city in 2 to 3 hours. Well the average weekend tourist would probably do that, but not me! I already had a plan!

Exploring the city, looking around for architecture and street art, discovering the alternative district of Metelkova, taking cool photos, stopping for a nice coffee and good food, that was my weekend.

I think I was quite successful and would like to take you along through a photographic report. Because images speak more than words, don't they? Here we go …

Like many a tourist, I started by strolling around in the old touristic city center. In addition to a few sights, you will also find many cafes, bars and restaurants.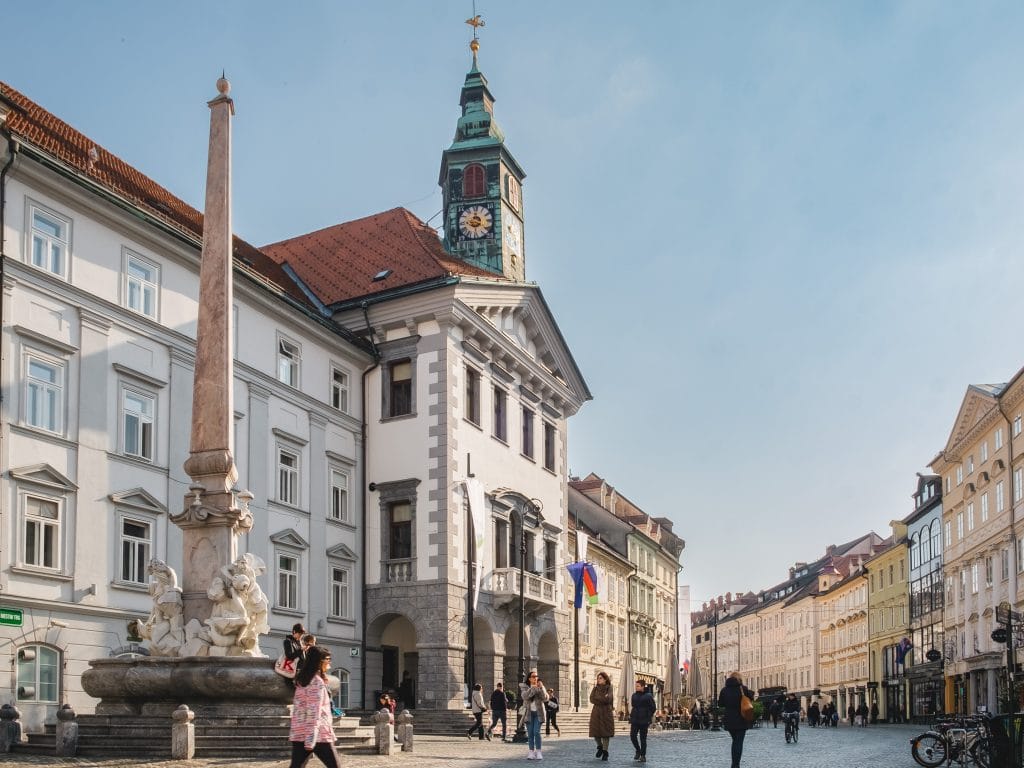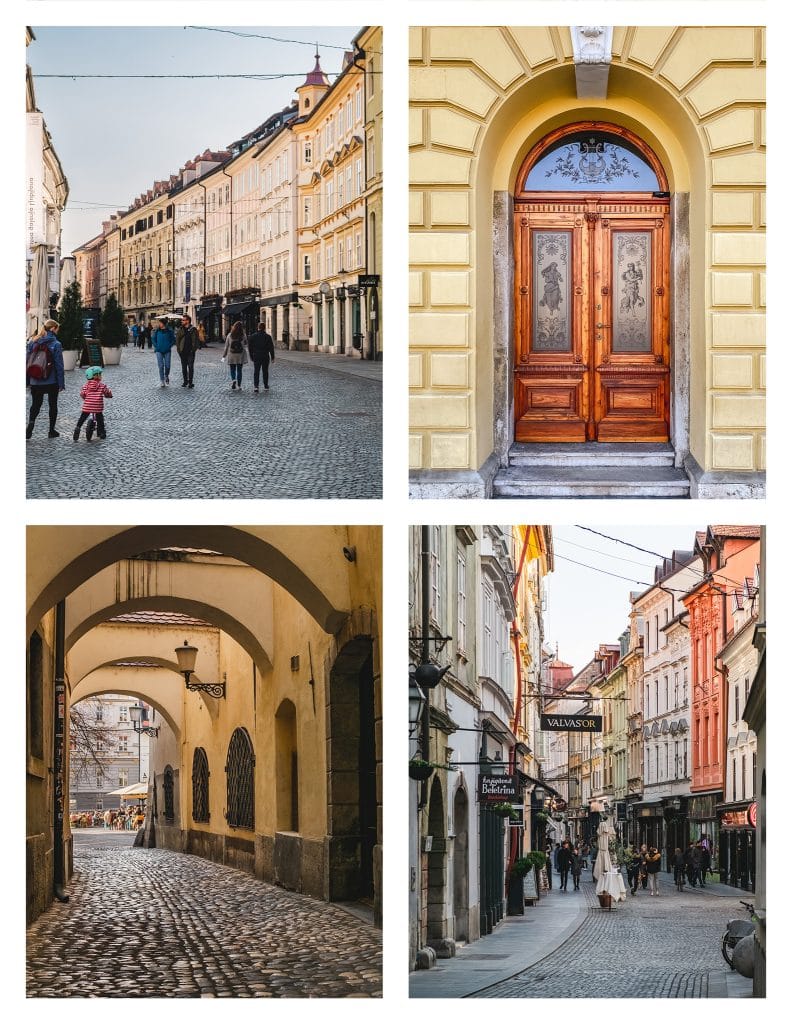 The stroll for food started well on Friday, because of the first edition of Odprta Kuhna 2022, the weekly street food market that takes place on the square next to the cathedral. Nice atmosphere, good food and drinks…highly recommended!
Metelkova
The next morning, after a short stop at the central station, I went to discover "Metelkova". It's like a hip artists' quarter full with graffiti, (weird) art, a few bars and nightclubs,… and a hostel that is housed in an abandoned prison. The neighborhood felt a bit like Uzupis (Vilnius) and Christiania (Copenhagen), but for photography enthusiasts it is certainly a nice location throughout the day.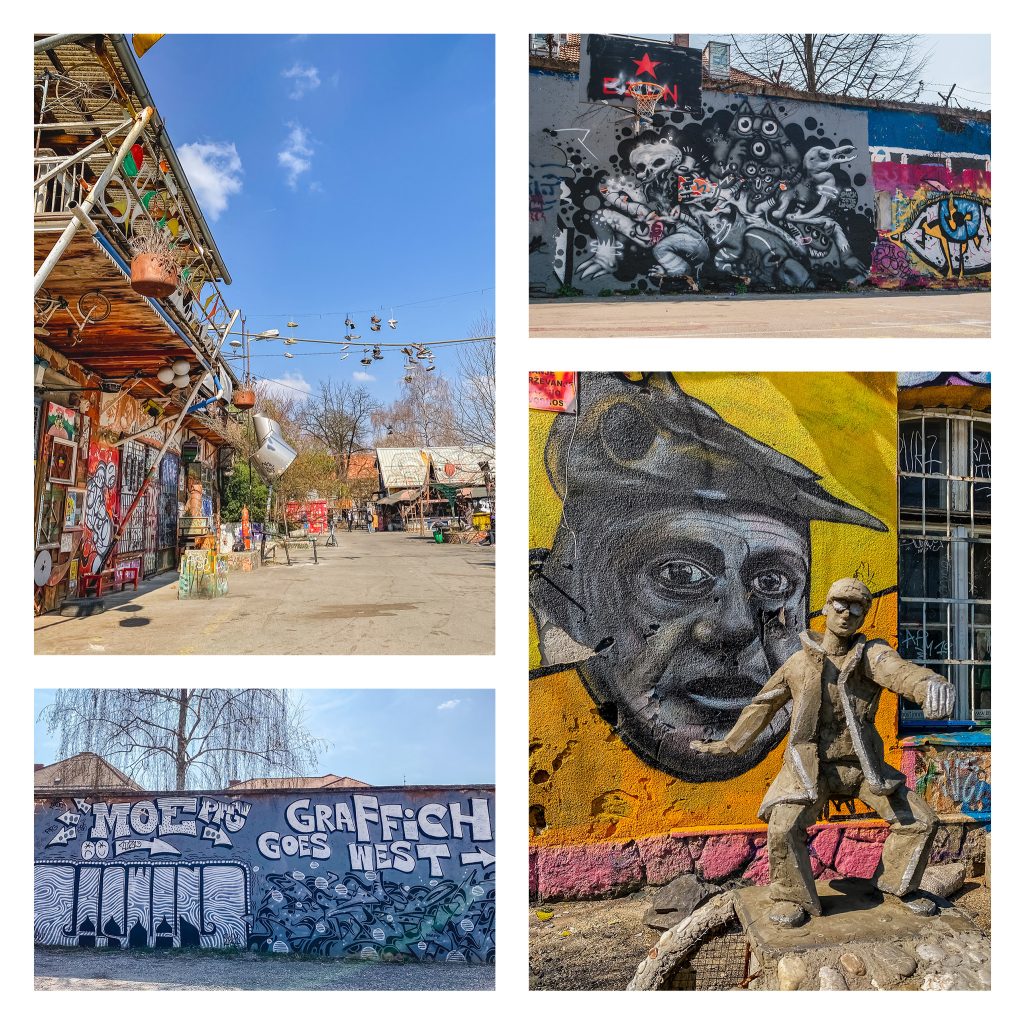 After drinking a nice coffee at Mariposa Coffee roasters, I continued to stroll through the small streets and alleys of the city center, walked by beautiful buildings and along the river, to finally arrive at the famous "dragon bridge". The green dragon has traditionally been the symbolic protector of the city.
Ljubljana castle
The best view of the city is from the castle. You can walk up the hill or take the funicular. Especially during golden hour, with or without a drink, it is definitely worth it. Entrance to the castle and walls is free, for the watchtower and museums there's an entrance fee.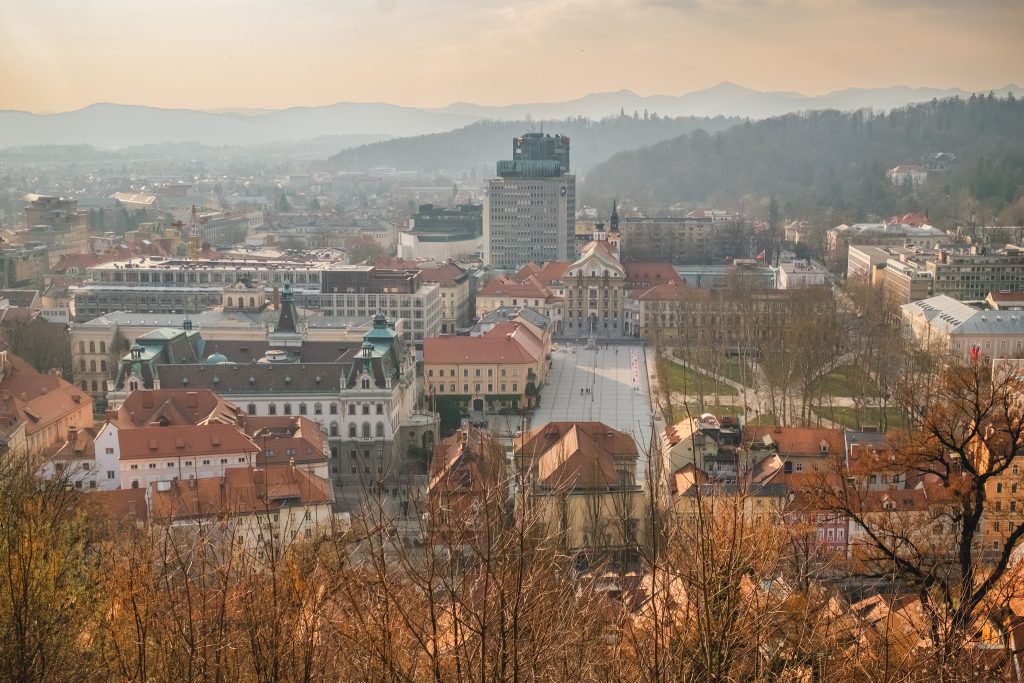 On the last day, the idea was to go for a walk in Tivoli Park. However, I passed the parliament, the congress square and the university area with some beautiful and interesting places and buildings, so time flew and it was gradually time to leave for the airport.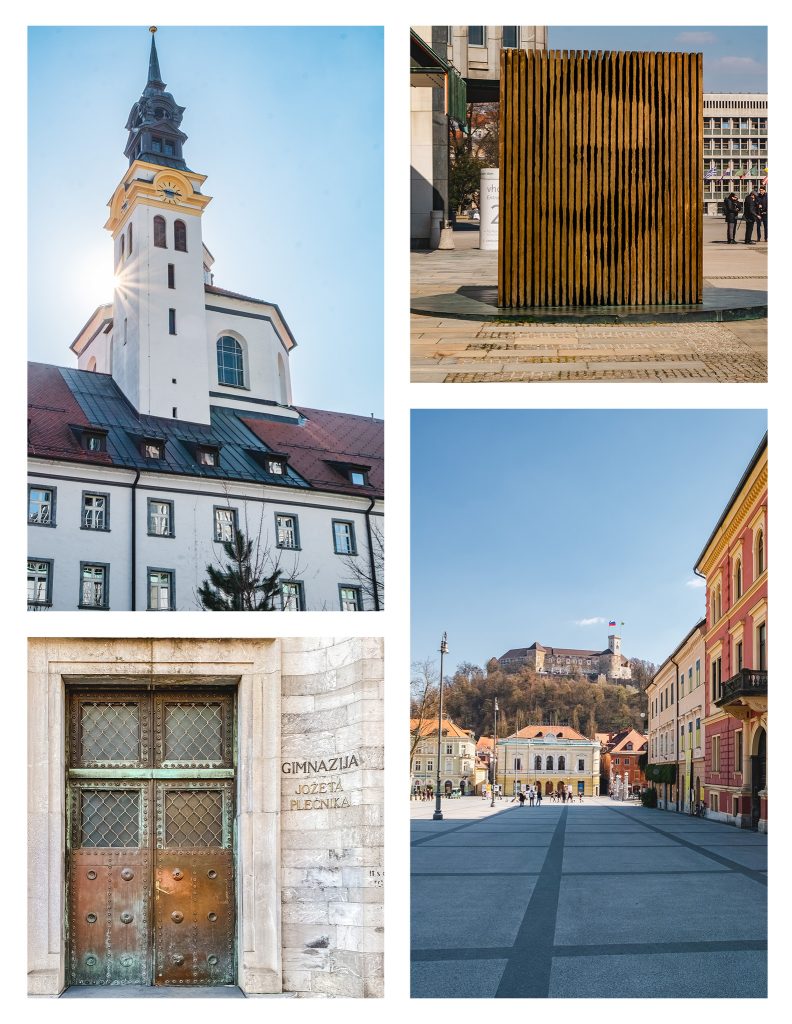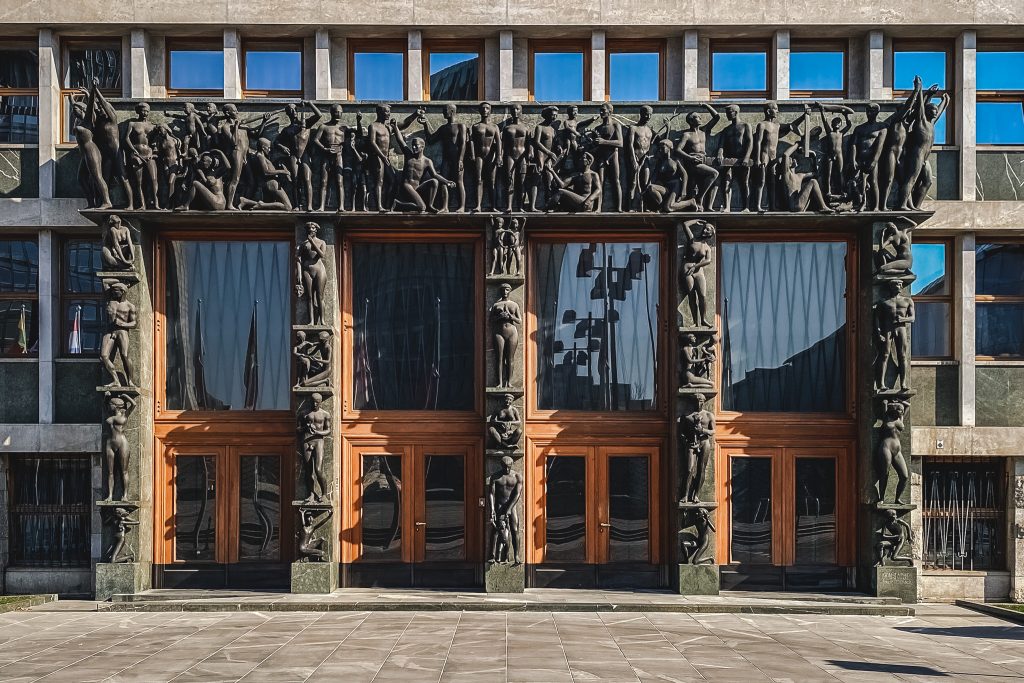 Conclusion
It's a nice little city that doesn't compete with the more popular European city trip destinations. In my opinion it is a nice weekend destination or even an ideal stopover during a tour through Slovenia. Nevertheless, I understand the statement of the hotel concierge. If you only come for sights and museums, it is best to book extra excursions, eg. a trip to Lake Bled. If you are like me and want to discover the city, then it has something to offer you. After all, I no longer had time for museums, to stroll in Tivoli Park or to look even further for buildings by architect Jože Plečnik.
When I visited the city it was mid-March and she was just beginning to wake up from hibernation. Plenty of terraces were still being placed, bars were put in order, the museums and buildings were being renovated, … the tourist season had certainly not started yet.
In short, I have to go back and I will certainly continue to discover the gastronomy, because the food scene turns out to be quite worth it.