Göteborg an unexpted little gem
Göteborg an unexpted little gem
I was told by my former Norwegian colleague, that Göteborg would be the perfect city to start my first visit to the beautiful country of Sweden. So I gave it a go and he was right. I really loved the city and it's vibe.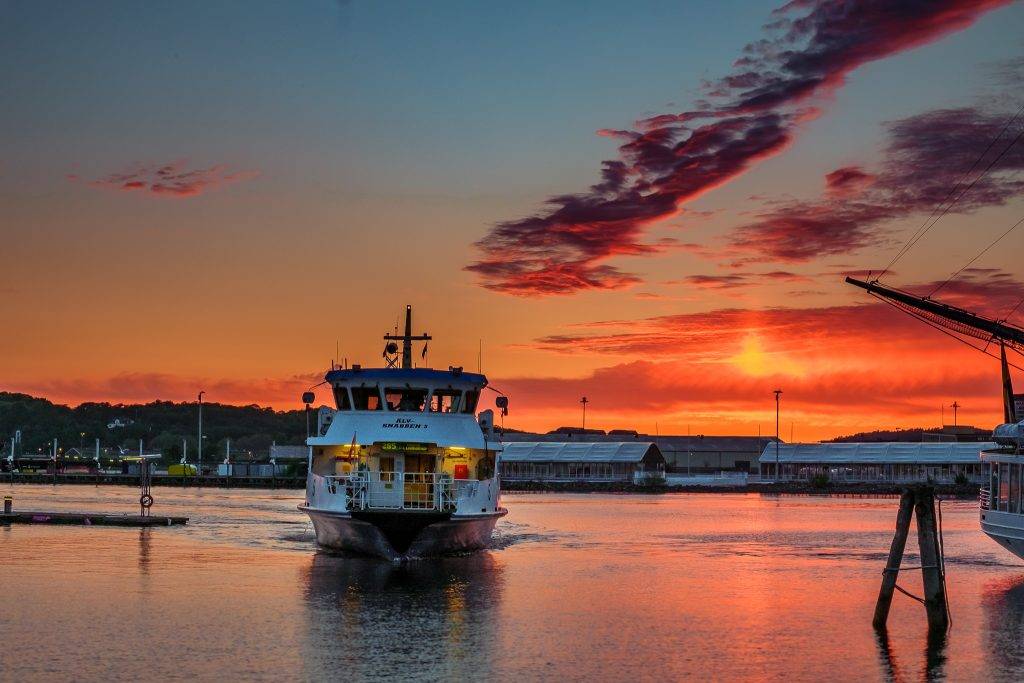 Although being a small modern city in full expansion, you are quickly reminded of Göteborg's rich heritage. Mostly in the new parts of the city, like Lindholmen en Eriksberg, old big industrial halls and landmarks remind you of the shipbuilding industry that was once settled there. One thing that did not dissapear is of course fishing, still one of the mayor industries in the city. If you get up early enough, you will see all the fishing boats unload their catch of the day. The city actually still has Scandinavia's largest fish auction, which is always worth a visit.
Rather a fan of eating fish? (like me) Many restaurants offer great fish plates, but head over to the fishmarket once. It's situated in one of the city's main landmarks, Feskekôrka aka the "fish church" and an excellent stop for a lunch.
Göteborg is not a huge town, so you can easily get around on foot.
If you don't like to walk, just take one of the blue and white trams, which will take you across town and past some of the landmarks.
One of the must-do's is a visit to the cosy old neighborhood of Haga, one of the oldest parts of town. Here you can find some cool artisanal shops and cafés. Head over to Haga Nygata, the main street with it's well-preserved houses? It's the perfect place for a Swedish Fika or coffee break. No fika in Sweden is complete without some pastries and of course we are talking cinnamon rolls here. You have them in all sorts.
I was told to head over to Café Husaren and get one of their famous Hagabullen. Warning though! When asked if you want a normal or small one, go with the small one. The normal ones are actually plate-sized and quite heavy! Of course I took the normal one and could only eat a third. Luckily they kindly offered a doggybag. Now that you're in Haga and fancy a climb, head up the steep hill towards the fortification of Skansen Kronan. Once there, you get treated to really nice views and as I was told, also stunning at sunset (while enjoying a beer).
Like many Swedish cities, Göteborg is a very "green city" and has several beautiful gardens and parks, like Slottsskogen and Trädgårdsföreningen. In this last one you can also find a tropical Palm House, which houses exotic plants in a Mediterranean climate.
You can find several museums across the city, but since I was only there for a short while, I chose the most obvious one: The Volvo museum.
Yes, Göteborg is home to the Volvo brand, which you will for sure notice with all the Volvo cars and busses driving around. The museum offers a broad view of the history of Volvo as a car, bus, engine and machines manufacturer. It also hosts some unique concepts and provides a view on the Volvo Ocean race. The museum is situated well outside the city centre and requires transport by bus. In many cases you will have to switch bus as well.
On the way back, get of earlier and explore the area of Eriksberg. Formerly one of the many shipwarfs and now a residential area in full expansion, it still has some of the industrial halls and landmarks refering to that period. From there, you can easily take the ferry back to the city centre, giving you some nice views from the water.
Speaking about water. Outside of the harbor and city centre, Göteborg offers a stunning archipelago, consisting of many little islands. Some are full with houses, others just have none or only a boathouse. You can easily do a daytrip with a ferry and explore some of them, or you can do a sunset cruise like I did. A 3 hour all you can eat shrimp and salmon cruise! Although having plenty of enterainment and food to offer, I quickly put myself on the upper deck, enjoying the stunning views at an even more amazing sunset. The 3 hours really pass quickly and before you know it, you will be entering the harbor again. Which actually looks pretty amazing as well by sunset.
There are plenty of other tours, just check the tourist information or walk along the river bank.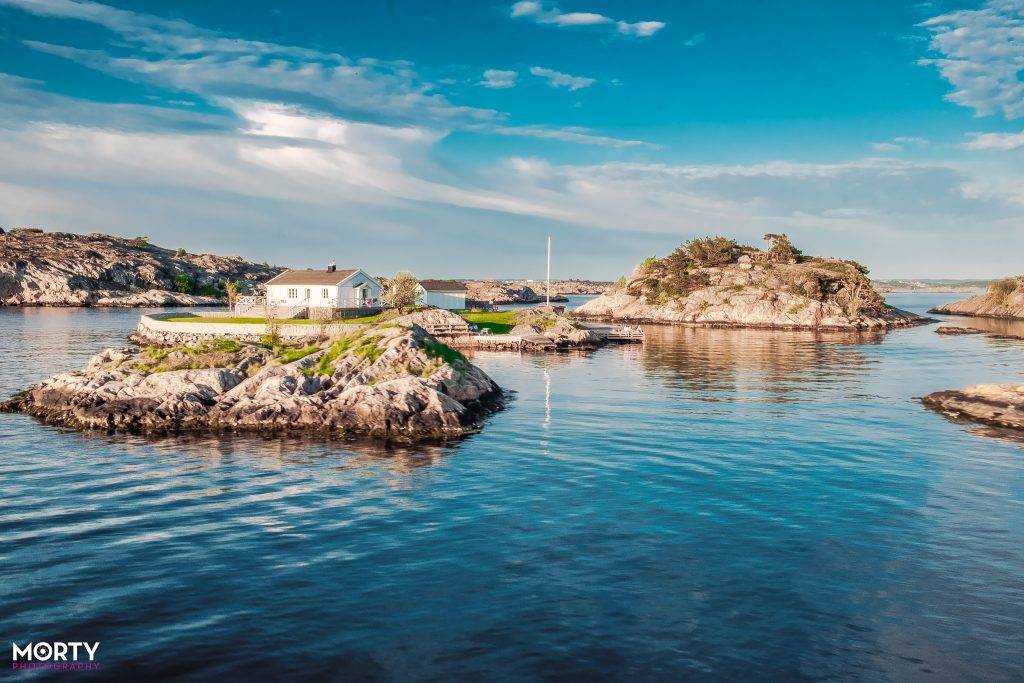 I only had a 3 day visit to Göteborg, which is sufficient for a first visit. If you plan to explore the region, I would suggest a few days more. One things for sure, I'll have to go back for more exploring.
Accomodation:
There are plenty of hotels around town. I booked myself a room in the Radisson Blu Riverside hotel. Perfectly situated on the opposite bank of the Göta river, in one of the newer districts. Breakfast is by default included in the room price and as usual in the Nordics, it's quite a buffet. The hotel also hosts a very good restaurant, Cuckoo's Nest, which I recommend.
Getting around town:
Gotëborg has excellent public transport (ferry, bus, train) Just pickup a Västtrafik travel card at a 7-Eleven or Pressbyrån shop and you can make use of all of them. My preferred one was actually the ferry. In less than 10 minutes it took me across the river, straight into the city center.
Must-Do's:
Go on a boat-trip to the archipelago and have a Fika in Haga. (but ask for a small cinnamon roll)