Views from Vilnius
Views from Vilnius
I had been to Riga several times in the past, visiting a dear friend, but never actually made it to any of the other Baltics. The cities of Tallinn and Vilnius were both still on my bucket list. Why? I don't really have a reason, although both being former Soviet countries, could of course be one trigger, people telling me I had to visit once, another. So when I was able to book a cheap return flight to Vilnius mid-March, I did not hesitate this time.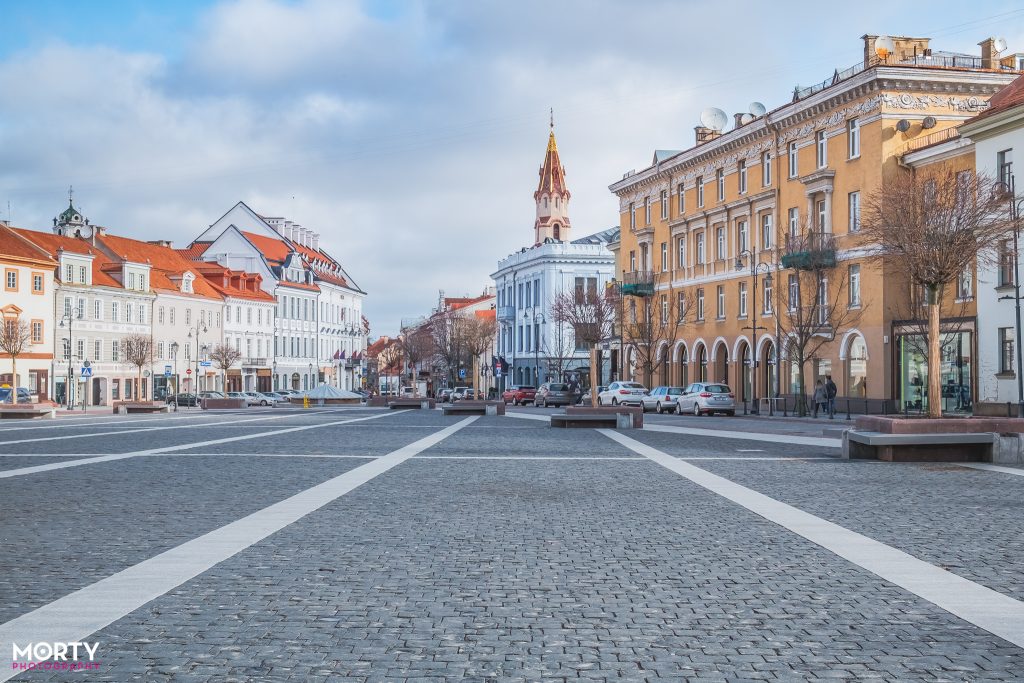 Vilnius, capital of Lithuania, has quite some history. Before it eventually became independent from the Soviet Union again, it had belonged to Poland as well. The "old city" is listed as Unesco world heritage and besides several beautiful squares and churches, offers a labyrinth of little streets to get lost in. It still bares the scars from being under Nazi and later on Soviet regimes, but on the other hand also offers a great Jewish history and stunnig streetart across the city… Sounds like a great place to shoot photos, doesn't it?
Oh, I almost forgot. Like Copenhagen it also has it's own self-declared republic, called Uzupis, for sure worth a visit. They are also known for local craft beers .. and their main religion is basketball! (of course) Things you can get informed by on one of the many walking tours on offer in the city. I did 3 tours during my stay, from which the alternative tour and the Soviet tour were the most appealing to me.

Tip: you can also pick up some cool tours, on various subjects, at the tourist information centre. They're free and make you wander around on your own.
So did I like the city? Well yeah, it appealed to me more than the weather. It was raining 3 of the 4 days I spent there. Luckily I was able to take some shots on Sunday morning / afternoon. But I also had to cancel some visits and locations due to the rain, so I will head over to Vilnius soon again, hopefully to some better weather.. and finally get those photos I want.
But hey, I managed to get some either way. You can find some of them below. Let me know what you think.